>> Who Are You?

Many people who look for sacred identity suffer from burn out because they walk between two worlds, believing these worlds too different to reconcile. Spiritually awakening individuals attempting to control a schizophrenic lifestyle.

How to balance what still appears to be the realities of life, with the dynamics of what we are beginning to believe possible can be overwhelming. A catch-22 in time has been created. A moment of paralyzed despair threatens to close in.

Congratulations! You've shifted from the transformational spiral - the first penseh - into the second… transitional. You are a being in transition. When we shift from one energy perspective to another we can feel very alone and afraid for a moment. But if we can remember to fall back on the teachings and experiences, and utilize the tools we have been given…

There is something you can do. You can haquiñi… claim power. Make a decision to be in transition with enthusiasm. Embrace this as a new beginning. Your hope for a better world will be affirmed. Recognize that you must not walk between two worlds… you must dance them in the moonlight, weaving the two together with the energetic strands of your joyful celebration. You are the Web Dreamer of Reality, now choose a reality to your liking and make it so. We do this by aligning both worlds. Get up tomorrow morning and smile, because you are a SpiralDancer of Life.
…walking the earth creates life…

- 2nd Penseh Workbook Introduction, Maria Yraceburu


2nd Circle Oral Teachings Retreat Intensive
January 14-18, 2018 - 2nd, 3rd & 4th Penseh


>> Breathing the Sacred


Begin with five, slow conscious breaths. Breathe in through your nose and out through your nose. You are circulating the energies of life.
Now light a candle, and either alone or with friends, begin…

"Changing Mother, see me. Feel the labor as it approaches. Feel the love for my newly discovered spirit. Changing Mother, we ask a speedy birth, an easy labor, and enjoyable term. Bring this new perspective into this plane!"

| | | | |
| --- | --- | --- | --- |
| Yraceburu EarthWisdom | Join Us | Policies | Stay Connected |
Mailing:
310 S. Twin Oaks Valley Rd. #107-403 San Marcos, CA 92078 |
Actual Location:
Ramona, CA
505-414-1583 yraceburus@gmail.com
This website is created by our internationally recognized nonprofit 501(c)3 ecospiritual community, Yraceburu EarthWisdom, to bring authentic teachings from Maria Yraceburu to the world. This site is updated and maintained by members of the SpiralDancing Life Community.

---
Powered by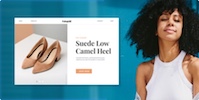 Create your own unique website with customizable templates.