PROGRAM STRUCTURE

THE FOLLOWING IS AN OVERVIEW
OF HOW


the four Circles of Time
play out.


While stone-study packets touch on the basics, it is through the oral teachings, meeting with other SpiralDancers, & members of the extended Yraceburu family that you truly become aware of the immense power contained within these teachings. Each Circle of time has a different theme & addresses a different area of your life.

Following the Ancestors' Tracks
In the first Spiral, or
penseh
...Circle of Time, you learn about self-discovery, which clears the illusions of alienation that has shackled us to psychological fear, and erases the agendas that keep us corded to others in dysfunctional interchange. The First Spiral brings about personal insights about our passion, the first key in discovering our sacred potential. We re-integrate our inner child.
TEACHINGS INCLUDE:
Stone 1 - Beginning Nature Values
Stone 2 - Energy & Truth of Traditional Lifestyle in Contemporary Times
Stone 3 - Principles of Sacred Law as Applied to Personal History
Stone 4 - Transformation thru Quero Apache Cosmology
Stone 5 - Initiation & Working with the dzil khuga
Stone 6 - Fear & Storytelling as a Manifestation Tool
Stone 7 - Releasing & Claiming the Shield of Empowerment
Stone 8 - Simplicity & the Drum
Not include June Retreat Intensive: Facing the Future
---
Living in the Way of the Ancestors
In the second Spiral, or
penseh
...Circle of Time, you learn how body and earth mechanics co-create for health, dis-ease, manifestation, and much more in what we call Earth-Human Resonance. You learn in depth the 13
kyong
(chakra) system of the
tlish diyan
and it's correlations with the
dzil kugha
(personal medicine wheel/working altar), and how to affect change in the environment around you through subtle energy techniques.
TEACHINGS INCLUDE:
Stone 9 Finding Center in the Circle of Song
Stone 10 Exploring Duality & Sustainable Living
Stone 11 Creating Joy & a History of Harmony
Stone 12 Harmony Manifesting for Future Generations
Stone 13 Natural Cycles Contributions to the Whole
Stone 14 Finding Answers & Honoring Diversity
Stone 15 Timing, Dreams, Visions & Spirit
Stone 16 Transcending Chaos with Healing Strategies
does not include Retreat Intensive: Beyond the Sun
Sharing Ancestral Ways
In the third Spiral, or
penseh
...Circle of Time, you learn how to chart and choreograph major planetary alignment in group ceremony. You work with the cyclic time that you have awakened to during your work in the first two spirals, and begin tutoring Initiates in the First Spiral. The affect and importance of Life Rites and Genetic Mythology are examined, and facilitation work begun.
TEACHINGS INCLUDE:
Stone 17 Being a Leader Spiritually
Stone 18 Being at One: an Intensive Training
Stone 19 Unconditional Love & Intensive
Stone 20 Responsible Co-creation & Ceremonial Training
Stone 21 Resolving & Ceremonial Training
Stone 22 Cooperation & Ceremonial Training
Stone 23 Community of the Heart & Ceremonial Training
Stone 24 Birthing a New World Reality

does not include Ritual Intensive: Nothing's InVain
Speaking in Ancestors' Voice
In the fourth Spiral, the actual guzhugjua... Hub of Infinity, you become the storyteller, the choreographer/tracker of energetic time, the teacher of tlish diyan... the webdreamer itself. Advanced dreaming and tracking techniques, are put forth as you enter the last phase of intense training and you role in our community as a Student Teacher. Completion of this circle of study gives you to option to each through the program.
does not include the ritual intensive: Laughing at the Moon

---
Powered by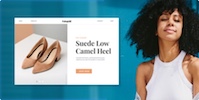 Create your own unique website with customizable templates.