---
HAVE YOU EVER WONDERED


about some of the things


you see Maria do during ceremonies,
yet not found an explanation to them?

5-Day SpiralDancing Life Practium Retreat Intensives provide the grounding zone for traditional oral-teachings... the one on one.

The Perks
• You get to see and experience the rituals you have learned in your homework, in person. Seeing variations in useage, and arrive at a more indepth understanding of their purpose.
• You learn techniques and practices that are with held solely for this type of teaching experience.... because they cannot be explained any other way.
• You get some hands on practice in a carefully choreographed group ceremonial setting that reinacts the Legends & Prophecies of the Quero Apache you have been studying, bringing ritual and tradition into a more balanced way of daily living.

The Practium

All intensive retreats are held at the Yraceburu EarthWisdom Ranch in Ramona, and are mandatory at the end of penseh work to receive Certification and continue to the next penseh. - You only need to attend the one at the end of your work in each level. You do not need to come every year, or to every retreat, unless you choose to. One on one with Maria, on her turf, gives us a moment outside of time, where we can experience the teachings as she did - grounded in the land, listening to the wind, cleansing with the waters - and it's magical in a Fairy Grotto. Little People and Ancestors make themselves known, and a structure of implementing practices in the chaos of daily living takes shape. We know the sensation of "Family" through All Our Relations – echicasay. During retreats we review our Earth-based "living life belief system," and how it applies to EVERYTHING. We develop our skills and support one another. We practice the rites of Cyclic Time. Many think Retreat is the best, and Maria always says "Experience provides the answers for the Mind from the Heart."

What's an Intensive Retreat
It's a packed 5-day unique traditional setting experience at the Yraceburu EarthWisdom ranch. Unfortunately, we lease the land, so camping and lodging are not available onsite, and to keep costs down, tuition covers 5 lunches, 5 dinners, and materials used during our time together. Days run
Day 1 3:30 - 10 pm
Day 2-4 10 am - 10 pm (public ceremony on Day 4)
Day 5 10 am - 1 pm

---
Things have changed since 2012. No other time in history as actually promised spiritual maturation as a dynamic of evolutional progression. The gatherings are close small group family teachingl atmosphere, that, as previously demonstrated by the diyini hedowachee prior to 2012, imbue us with supernatural moments between time and space. Associated with mystical teachings of Dragon-lore, and the myths of the tlish diyan, they immerse us in mystical possibilities. These practium gatherings bring understanding and ownership to you, as you see one - do one - teach one, once again becoming humane.

SpiralDancing Initiations
Every SpiralDancer once again, as in the beginning, goes through a hands-on-initiatory process during and at the end of each circle of study. You may come to as many as you want to work the oral teachings one one one with Maria, and working with the public during cyclic group ceremony to fine tune your skills.

Beyond the Sun - 2nd Penseh - January
After the Winter Solstice comes the passion of the Dream.

Beyond the Sun brings us face to face with our higher selves – we stand together, confirmed. It is an immersion practium - earthmagic gathering. The spectacular Shapeshifter's Dance marks its significance. Even our Honoring Giveaway provides climactic energy… aka universal orgasm… QUICKENING. For now, we are immersed in the totality of empowerment. The Sun, the light, grows brighter. We dedicate our actions in Beyond the Sun to all, as we work through concepts, rituals and practices put forth in tlish diyan through the mythology Killer of Enemies Battles Snake.

Next Presentation: January 3-7, 2019 • San Diego, California
SpiralDancing Student Tuition: $475
Open to 2nd, 3rd & 4th Penseh Membership
---
Laughing at the Moon - 4th Penseh February
Winter draws to a close, and with spring on the horizon, life begins it's stablization process. Seeds are planted for healing and abundance. Child of Water and Tashina bring life manifestation from the mythology of Child of Water and the Origin of Healing. This five day teaching is a container for our magnificent co-creation.

The home to Child of Water (embodied by us) and Tashina (our dragon initiator) is the Dream Vision Lodge. We reunite the directions that split apart with the polarity created by the first trauma – separation.

Next Presentation: February 16-20, 2019 • San Diego, California
SpiralDancing Student Tuition: $475
Only open to 4th Penseh Members

---
Facing the Future - 1st Penseh June
To understand the Circle of Time is to fully feel into the life stages marked by Rites of Passages. Kato'ya Dances with the Stars myth brings life development honors all in our courageous journey.

The functions of Facing the Future itself are complex. As we come to the end of the second trimester of the year, those entering the 1st stage of Spiritual Maturation manifest. All those Awakening, and those previously awakened, arrive to make sacred the path we all walk. Night of Destiny ceremony included.

Next Presentation: June 10-14, 2018 • San Diego, California
SpiralDancing Student Tuition: $475
Open to 1st, 2nd, 3rd & 4th Penseh.

---
Nothing's InVain - 3rd Penseh August
The annual 3rd penseh practium commits us to overlapping time as seen in the death and rebirth process revealed in Cahokia and the Festival of Joy. Nothing's InVain is important. It's rituals are performed diligently and set in motion the re-memorying of past life sensations. Nothing's InVain is an ancient knowing: it is said to be a humane's self fulfillment

Preparation rituals are held the first three days of the gathering, Owl being the ever present guardian of death and the search for immortality. No altar is set up. Each person will bring their dzil kugha to set in front of them when we are in session.


Next Presentation: June10-14, 2018 • San Diego, California
SpiralDancing Student Tuition: $475
Open to 3rd & 4th Penseh.

---
---
------- FOLLOW ALONG -------

Powered by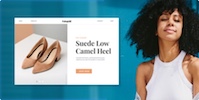 Create your own unique website with customizable templates.