8 DIRECTIONAL ENERGIES & EVOLUTION

---
LIFE HAS BEEN DEFINED


in linear time.


This has facilitated a distorted view of reality. One who lives a "linear existence"
blinds themselves to the impact
that directional energies have on human life and happiness. What is good
from the standpoint of the line
doesn't necessarily promote
a balanced lifestyle.

In fact, because of the illusion created by the linear standard, directional energies are unrecognizable. The Quero Apache Tlish Diyan offer an alternative view of linear perspective, one that values maintaining cyclic opportunity, and frees the mind to leylines of flowing knowledge. These themes are explored in great depth within this apprenticeship.
Embracing the intin'diyi (directional energies or pathways of power) moves you out of a dual relationship with All That Is, allowing you to tap into the love and spontaneity that is the source of human potential. Moving in harmony with energy is first and foremost a lesson in recognizing our true purpose, as well as our combined destiny as humans. When you embrace your unique gifts and talents as an individual and put them into expression, the Path of Beauty opens before you. As you share your gifts, you receive. More over you experience the greatest feeling that there is - authenticity. Perhaps the greatest illusion of separation has been to go through life feeling you could never express, or be seen as, your true self. The tlish diyan are not so much interested in explaining why, as they are interested in developing what does work. In this apprenticeship we consider some of the practical insights of tlish diyan ritual, and how you can apply these in your life

---
---
Powered by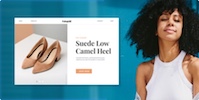 Create your own unique website with customizable templates.