Personal Care & Maintenance Needed to Facilitate tlish diyan energies

---
BODY BASICS


Illusion is stored up in the cells of our bodies.


Blocks that keep energy
from circulating freely.
Working with bik'egund inde
brings the opportunity to purify,
removing old stored trauma and abuses
that can manifest within the physical body
as dis-ease.

As you come to understand yourself as a multidimensional being, you embrace your body as an intricate part of who you are. This provides you with the opportunity to remove strains of dysfunction, prevents dis-ease, and brings balance to your physicality.

Suggested tactics that are helpful:
1) Drink water! Lots of it. This does not include tea (not even herbal), coffee, sodas, or anything other than pure water. Daily you should be drinking a minimum, as calculated by taking your weight in pounds, dividing it by two, and arriving at the number of ounces you need to keep your body lubricated properly. For example, I weigh 110 lbs / 2 = 55 ounces of water a day that I need to prevent mental and physical burn out. If I am detoxifying heavily I try to drink closer to my actual weight in ounces of water.

2) Liver detox drink once a week. Lecithin 1 tbs, extra virgin olive oil 1 tbs, lemon (whole, rind and all), 6 ounces any cold fruit nectar. Put it all in a blender and frappe. Drink it straight down, as the olive oil will separate out and then this concoction tastes nasty.

3) Purification Bath: 1 lb (yes 1 lb) rock salt and 1 lb baking soda in water as hot as you can stand it. Stay in until water begins to be tepid. Use no more, no less of the ingredients. Drink lots of water as this is dehydrating. We use the rock salt to pull toxins out, and the baking soda to seal the energetic body so that similar energy toxins cannot return. Write about this experience:
Remember these three basic steps as you seek truth above all else. There is no time for pretense.

---
---
Powered by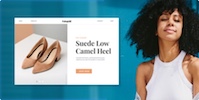 Create your own unique website with customizable templates.