>> Mentorship

The traditional concepts of tlish diyan and the reality of SpiralDancing Life in total relationship with all things can be difficult for the non-indigenous thinking person. It's very different than the way most of us were raised. Our Mentorship aspect of this program refers to personal guidance with more advanced students that we have found to be the most efficient way to either begin your practice, or take it to the next level. This is ideal for a beginner who wants individually tailored expert advise, or a seasoned veteran looking to refine practice. This program provides attention to specific personal needs, questions and experiences that are hard to describe in words. The mystical is truly best experienced with older "cousins" that have been through it all ready to advise us.

Duration of mentorship sessions varies between 1 to 2 hours and are scheduled monthly based on mentor's availability. Our mentors are with us as long as we are both a part of the program, so we may develop a strong working relationship of continuance. This embodies the clan system of indigenous extended family in it's teaching aspects.

When you enroll, you will be put in contact with your Mentor. Communication can be by email, phone, skype, however the two of you choose to engage.

Note: Mentorship is not energy counseling. It is about experience and ritual assignments. Your monthly energy counseling session is provided by Teachers of this course to help you align with the planetary cycles and learn to recognize the energies at work in our life.

| | | | |
| --- | --- | --- | --- |
| Yraceburu EarthWisdom | Join Us | Policies | Stay Connected |
Mailing:
310 S. Twin Oaks Valley Rd. #107-403 San Marcos, CA 92078 |
Actual Location:
Ramona, CA
505-414-1583 yraceburus@gmail.com
This website is created by our internationally recognized nonprofit 501(c)3 ecospiritual community, Yraceburu EarthWisdom, to bring authentic teachings from Maria Yraceburu to the world. This site is updated and maintained by members of the SpiralDancing Life Community.

---
Powered by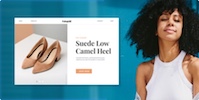 Create your own unique website with customizable templates.