Spiraldancing is a comprehensive training that presents the wisdom held in Maria Yracburu's Quero Apache Tlish Diyan lineage in a format that enables students to find ways to apply it in their everyday lives.

150 years ago Nochaydelklinne - the Apache Dreamer - saw a time when people would come to the native peoples of America to re-learn ways to exist in harmony with the world, the cosmos, and one another.

Training includes:

Tutuskya - The Tlish Diyan Wheel of Life - a living mandala of the world and a map to navigate the currents of evolution on Earth.
Kyongs, Snake Lines, Dragon Lines - Energy centres in the body, meridians of energy in the body and in the earth, and the resonance between them.
Connection with Guides
Medicine of Animals, Winged Ones, Finned Ones, Creepy - Crawlies and the Plant Nations


Divination with the Medicine Wheel, the Language of the Little People, and All Our Relations
Reading Signs from nature
Reading Petroglyphs
Ceremonies to help personal transformation and connection of individual and community to the rhythms of earth

Crystal medicine and Dreaming

The magic really happens in between all of these things though, as bit by bit, the training offers a person the chance to re-structure their perception of themselves and the world around them, based on a principle of connection. This Remembrance of Sacred Identity helps to free us from old patterns and to truly walk the Path of Beauty.

---
Individual Levels of Study

Penseh 1
introduces a lot of earth life concepts. Ceremonies help ground the teachings into the body and experience.
Students are given the opportunity to examine foundational beliefs and to explore more holisitic,
earth based ways of approaching life.
Penseh 2
offers an immersion in earth-based practice, from energy healing, nature meditations and crystal grid dreaming
to essential oil recipes and connections with the student's own earth lineage.
This
penseh
has the potential to open your senses more to the energies of life flowing all around and through us,
and gives different tools and practices that can be shared with your community.
Penseh 3
gives a comprehensive introduction to the nature of ritual, along with further exploration of earth connection.
Focus is on how ceremony enables us to embody myth, releasing transformation in our lives.
This can then be applied in a whole variety of ways - nia'guch'laada - the earth magic interactive ceremonial gatherings
that take us through the year, the EarthWay gatherings of important times like the solstice,
healing ceremonies for a person, community or the planet,
and ceremonies to mark important life events such as Birth, Marriage, Elder Honoring and Death.
Penseh 4
provides a jumping off point into the Hub of Infinity. An immersion in the perspective of the mystic.
Learn how to work with Spinning Time for tracking purposes. Holding your own in the great whirl of time takes practice.
This
penseh
brings that.
---
EMPATHY - TALENTS - MANIFESTATION - FOCUS - RESOLUTION - TRUST
POTENTIAL - PURPOSE - HEALING - STRETCHING - LISTENING - SUPPORT
Practical lessons show how to develop your life, manifest visions, make the most of your spiritual training,

to resolve the past & future.

Clear ritual & stories cover every aspect of inspiring, supporting, and empowering community
Simple teachings enable you to identify and achieve personal fulfillment
Accessible counseling & mentor groups explore a range of life topics to suit healing & growth at all levels.

Powered by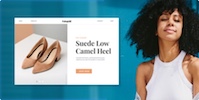 Create your own unique website with customizable templates.