>> Ceremonial Facilitator

Baa híkáh begodigháh desolkaiyú… We come, as the journey begins with us. Breathlessly we behold the wonderment of all life – the beauty of peace and love overflowing to surround us all. Comprehension comes as our conscious dream takes us deep into rem-memorying. We open our hearts and fill with the beauty of love. – BADGER, aggressiveness

The progression into Ceremonial Facilitator for me, was a life journey. Now, we don't have the luxury of a lifetime for you. What you probably have noticed to this point in your studies, should suffice. You are choreographing basic alignment ceremonies, and you've done enough ritual to be able to choreograph some sweet ceremonies of your own for the community.

– 3rd Penseh Study Workbook, Maria Yraceburu


>> When I sat down to look at the steps…

| | | | |
| --- | --- | --- | --- |
| Yraceburu EarthWisdom | Join Us | Policies | Stay Connected |
Mailing:
310 S. Twin Oaks Valley Rd. #107-403 San Marcos, CA 92078 |
Actual Location:
Ramona, CA
505-414-1583 yraceburus@gmail.com
This website is created by our internationally recognized nonprofit 501(c)3 ecospiritual community, Yraceburu EarthWisdom, to bring authentic teachings from Maria Yraceburu to the world. This site is updated and maintained by members of the SpiralDancing Life Community.

---
Powered by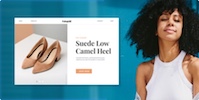 Create your own unique website with customizable templates.