>> Balancing Energies

igashteeli and bi'aadi are the two manifesting energies.The dynamic exchange of igashteeli and bi'aadi are foundationalin tlish diyan healing. tutuskya, ancient tool of wisdom and divinationis made of cardinal directions (ighashteeli) which flow intos econdary directions (bi'aadi) to produce human experience… life. By pulling off each mask, one by one, in the first penseh, you have moved ever closer to discovering your underlying core – your true identity. Whenever you doubt for a moment who you really are, you know by connection with your dzil kugha - your inner medicine wheel of life – you can touch that essence of truth. Your dzil kugha symbolizes the act of merging igashteeli and bi'aadi to rise to higher levels of your being, tapping the source of all life. You can lift
yourself high enough to see clearly.

All life evolves from the synchronistic cycles of these forces. As ighasteeli embraces bi'aadi passionately, protectively, and generously, life evolves.

This dynamic exchange produces understanding, tolerance, compassion, healing, growth and peace. This is no accident, these lives we live. We are deliberate acts of conscious procreative energies.

- 2nd Penseh Workbook Introduction, Maria Yraceburu


2nd Circle Oral Teachings Retreat Intensive
January 14-18, 2018 - 2nd, 3rd & 4th Penseh


>> Stones to Restore Balance


Without balance, we live in extreme, or experience alternating highs and lows. The Identity aspects of our dzil kugha, each carry
their own medicine bundles, containing the spiraling stones of emerging power. Take a moment right now to look at what they
have to offer to help harmonize our lives, as well as putting right our ighashteeli and bi'aadi.

| | | | |
| --- | --- | --- | --- |
| Yraceburu EarthWisdom | Join Us | Policies | Stay Connected |
Mailing:
310 S. Twin Oaks Valley Rd. #107-403 San Marcos, CA 92078 |
Actual Location:
Ramona, CA
505-414-1583 yraceburus@gmail.com
This website is created by our internationally recognized nonprofit 501(c)3 ecospiritual community, Yraceburu EarthWisdom, to bring authentic teachings from Maria Yraceburu to the world. This site is updated and maintained by members of the SpiralDancing Life Community.

---
Powered by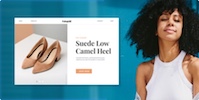 Create your own unique website with customizable templates.