---
SPIRALDANCING LIFE IS


an elaborate dance


the efforts of scores of people, sincere intent and focus go into the creation of the program's underlying complex mosaic of rituals, symbolism, and simple life balancing concepts.

An innovated concept which states and demonstrates that all people are connected to the Earth Mother, NO EXCEPTIONS! SpiralDancing Life is not just another program, it is first and foremost a living life belief system supported by teachings the Yraceburu family, and then enhanced by our community programming.

Structure of Study

1st Penseh/Vision Circle of Study - Following Ancestors
This level of studywork is a graceful, in-depth inner child healing that incorporates ritual exercises to produce a profound change in life for the student, at the same time energizing the dynamic connection to Changing Mother earth. In ancient times,
tlish diyan
mastery of one's destiny was known as
haquini,
a deep and profound acknowlegment of the right, and ability to choose in life and spirit.
Guardians are put in place to assist when a student's consciousness opens quickly, and the body experiences connection to the earth for the first time, and there after. Reality spinning occurs when this natural flow is unblocked in this particularly unique relationship. In this penseh, as Maria was taught, each student is assigned a guardian from the 3rd or 4th penseh. So the support is always provided. The foundational 8 Directional Stones of the Medicine Wheel - Tutuskya - are taught to build a readable structure, then the concepts of emotional healing, life stability and love are emphasized, so that the students develops the confidence to trust their place between Earth and Spirit.
We also emphasize listening to personal body language as an empathetic receive for Changing Mother's communications. Hence, much of our training involves observing nature for signs that confirm our interpretations and choices. So get ready for some ritual and discovery as we stand in our birthright as Humane Beings born for Earth!
Studywork begins each November with registration open from June 21-September 21. Completion of this 32 month study work & attendance at the graduation retreat
Facing the Future
(June each year) brings certification as an EarthLife Counselor, and listing on our
referral wall
.
---
2nd Penseh/Vision Circle of Study - Living Ancestral Ways
Virtually a journey into EarthHealing, this
penseh
combines stone gridding with dreaming and healing techniques for amazingly fast growth and understanding. Living Ancestral Ways comes from the cross-cultural traditions of the Yraceburu Family who have shared through the years with Maria. Maria began teaching it to us to compliment the 1st Penseh teachings because of rising frequencies between Earth and our bodies. The elements of plants, stones and rituals work with the student remind us of our self healing potential and responsibilities as co-creators of reality. This
penseh
taps all the resources of the Universe as we align in time with Changing Mother earth. This level of study is very informative and effective in pulling the many facets of healing together!
Studywork begins each September. Prerequisite: Completion of 1st Penseh. Completion of this 28 month level of study & attendance at it's associated graduation celebration
Beyond the Sun
(January) results in certification as an EarthHealer and listing on our
referral wall
.
---
3rd Penseh/Vision Circle of Study - Sharing Ancestral Wisdom
This penseh is a powerful way of tapping into ur Earth-Spirit connection, and thus brings forth the integral story of our personal heroic journey through ritual. As the work of self translation is embraced and practiced via group ceremony, it is accomplishing the immersion in life principles, commitment, and tracking, all while we have fun! Through this
penseh
of study we learn of our diverse lineages, love, strength, and earth nobility as we perform our lives as interactive play.
This penseh invites students to fine tune their leadership skills as ceremonialist, and mentors, in group and individual settings. Discussions on how life events translate into metaphoric ritual action in ceremonial gatherings help inspire others, and help the students work through ways of compassion and confidence.
Studywork begins each March. Prerequisite: Completion of 2nd Penseh. Completion of this 17 month level of study & attendance at it's associated graduation celebration
Nothing's InVain
(August) results in certification as an EarthPriest and listing on our
referral wall
.
---
4th Penseh - Speak Ancestral Voice
This is literally a student-teacher opportunity to learn indepth tracking and reading signs provided by the Sacred Parents - Earth and Spirit - chanting, mythology, ritual, and of course everything up to this point, from a teacher's point of view.

The mystics of old-style earth knew that there were special ways to tap the powers of Earth and Spirit so that health and connection were abided by with grace and ease. Now students learn the spinning of time and dimensions to open edifices of possibilities.

---
---
Powered by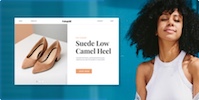 Create your own unique website with customizable templates.