---
JOE MONTOYA


destiny


Though she realized it was her destiny to accept the position of da'igoti of tlish diyan, the task has always presented its...READ MORE
This website is created by our internationally recognized nonprofit 501(c)3 ecospiritual community, Yraceburu EarthWisdom, to bring authentic teachings from Maria Yraceburu to the world. This site is updated and maintained by members of the SpiralDancing Life Community.

Message from Maria

"I am looking for something more out of life. I expect deep fulfillment and a little fun too…"

SpiralDancing celebrates major steps in life… steps important to personal health and growth… as important as the right nutrients for our bodies.

We are not born to struggle through life. We are meant to live in a fashion that ignites our passion, drawing on our natural talents and abilities as a way to express ourselves and contribute to others. Self empowerment of this fashion is a key to our true happiness and self-expression.

Achievements are directly related to the enjoyment we derive from our lives.

Any talent we are born with eventually surfaces as a need. You, in finding us, have clearly demonstrated that you possess a burning desire to express yourself, to use your unique gifts.

The original concept of SpiralDancing came from the teachings on the Medicine Wheel of Life, practiced by the Yraceburu family now for over 13 Generations. I was taught this practice is a process of choosing to live consciously, with full awareness and care, that leads to empowerment.

SpiralDancing Life, in both its ancient and its contemporary sense, embodies self-expression, commitment, mindfulness, and conscious choice.

---
Conscious Choice
Choose it. Empowerment is conscious choice.

It takes courage to act on what we value and to willingly accept the outcome of our choices. Being able to choose means not allowing fear to inhibit or control us, even though our choices may require us to act against our fears, or against the common perspective of what we SHOULD be doing.

By choosing we learn to be responsible. Each choice we make consciously adds positively to our sense of ourselves, and makes us trust ourselves more, because we learn how to live up to our own inner standards and goals.

Choosing consciously also forces us to stop postponing commitment to life.

---
Actualization as a Way of Being
SpiralDancing Life embodies ancient psychology – the eco-psychology of a person moving toward the fullest participation in life, a person growing in self-awareness, trust and high self-esteem.

"Self actualizing" means growing whole. Empowerment is taking the moment to moment risks to insure that our entire life become an outward expression of our true inner self. Our actions become life affirming. Life becomes a way of being, an expression of love.

Self actualizing, we learn to follow the often slow and intricate path of tracking self, perseverance, and integrity.

---
Self Expression
First efforts, within the structure of SpiralDancing Life, may appear to be experimental, bland, or indistinct. As the program progresses, students hone their skills and come to know themselves, becoming a signature of the inner truth. In time, each act speaks of the student's world view, their conscious and subconscious images, and their values.

The remarkable thing about such self expression is that it breeds confidence – both in self and others.

---
Mindfulness
When we are bored, frustrated, constrained, or dulled by what we do with our lives, we are dying. We don't see our doorways of opportunities, our visions of potential. We rob ourselves of energy and satisfaction.
SpiralDancing Life puts us in a constant present, releasing us from the clatter of distracting thoughts so that our energy, creativity, and productivity are undiluted. We become our most effective. Attention is power. Mindful awareness brings an almost supernatural power to what we do.
SpiralDancing provides the power to know what and who we are. It gives us the courage to live out that very personal knowledge in our daily actions, choices and way of interacting with the world. Join us and:
Know what you want because you hear yourself. Acknowledge your unique life's purpose.
Have the sense or feeling that. you deserve to have a life that makes you happy. Release the feeling of being weighed down: the fear, guilt and nameless self defeating patterns.
Act from a consistent base of self trust. Face squarely whatever challenges you meet.
Embrace empowerment
---
------- JOIN US -------

---
------- FOLLOW ALONG -------

Powered by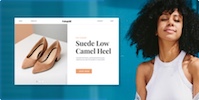 Create your own unique website with customizable templates.