---
This website is created by our internationally recognized nonprofit 501(c)3 ecospiritual community, Yraceburu EarthWisdom, to bring authentic teachings from Maria Yraceburu to the world. This site is updated and maintained by members of the SpiralDancing Life Community.

In the spirit of inclusion, not exclusion, it also taps members of our extended family
from traditions around the world to bring a variety of perspectives together
to speak directly to the present and future.

Please look over each of the Eight Directions of Energy and study, as well as the layout of the apprenticeship as it will be delivered. If you are interested in living an earth spiritual life, please apply for the program.

---
------- JOIN US -------

---
------- FOLLOW ALONG -------

Powered by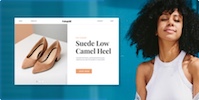 Create your own unique website with customizable templates.